Timing is Everything with Asphalt Projects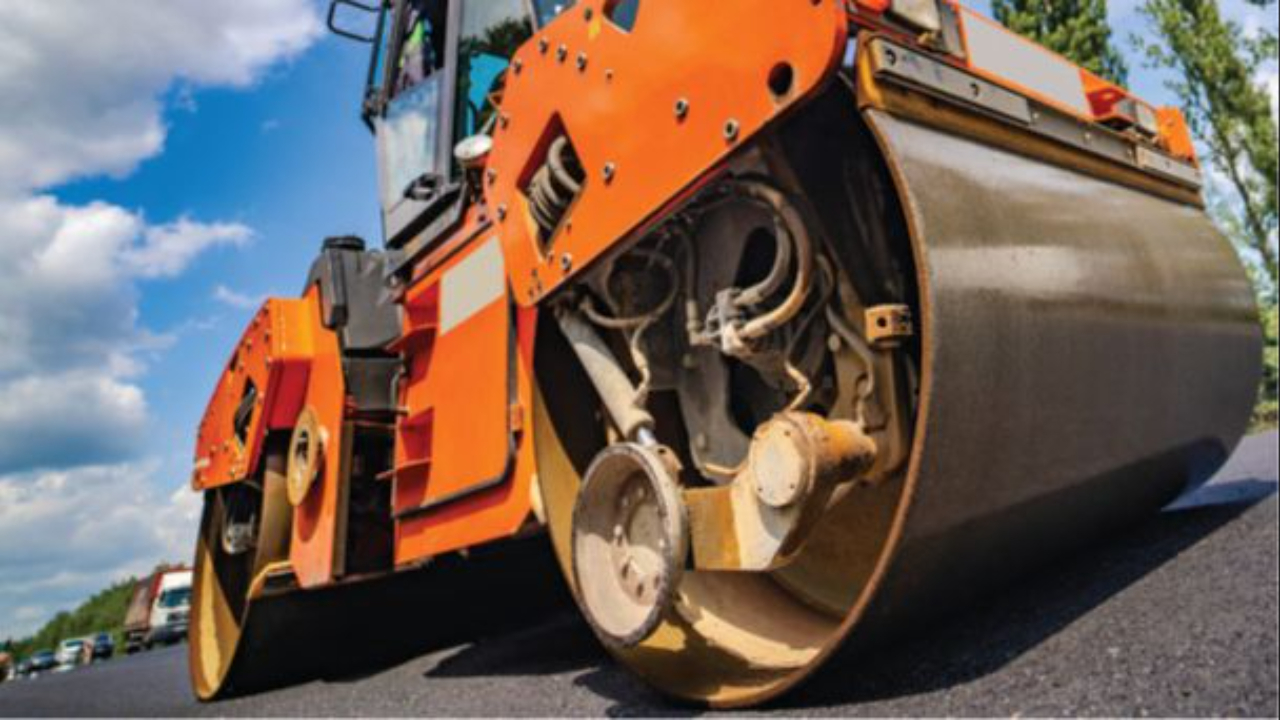 By Mary Peterson and Erin Clark
There's a time and a place for everything and that includes your next asphalt project. Asphalt projects can be the most disruptive and daunting experiences for any community; they take timing, coordination, and community participation. However, they're necessary to maintain or replace a surface that is used by everyone in the community.


The timing of these projects is critical to a successful outcome, and they also take preparation and must be heavily coordinated to ensure membership participation. The process starts with a conversation and a specific need. Are you ready for a maintenance coat, repairs, or replacement? Once this is determined, it's best to work backwards from the end of the third quarter of each year. With so many pre-project details, it's important to start your projects with enough time to prepare before commencing.


Asphalt is a conglomeration of aggregates, binders, and fillers. What looks to most like a simple project on the surface can have underlying issues that only an expert may be able to observe (Is the project a simple maintenance item or a complete replacement of your association's asphalt surface?) The best practice for maintaining this surface should be set forth by your asphalt specialist. Most importantly, the scheduling of inspections and maintenance cycles will help you avoid costly repairs, strengthen the lifecycle of the surface, and make sure the warranty is still in effect.


Start by contacting an experienced and well-respected asphalt vendor and make sure the company is available to assist you with your project. There's nothing more frustrating than choosing a vendor that can't accommodate your schedule. If you have a successful relationship with your current vendor, this will make the process easier. However, remember to refer to your governing documents to make sure you are satisfying the number of proposals needed to make your selection. If you are starting fresh or searching for a new vender, the best place to begin is with referrals. Reach out to your community manager for referrals; and if you are a community manager, reach out to your team, trusted sources, or take a look at neighboring communities. If you like what you see, ask for details.


Remember, the busiest time for asphalt projects is March through October. Seal coat season typically stops on October 31. Planning accordingly ensures the project starts before the weather prohibits these types of projects.


REQUEST FOR PROPOSAL
The Request for Proposal (RFP) should detail the expectations of the project. By doing this, you will have more of an "apples to apples" comparison instead of bids that include more or less than you require. Make sure your RFP requires that bidders provide the following:
Specify your request. Are you replacing, repairing or resurfacing? (See below for the different options.) Ask the vendor for recommendations. If you have an inspection report, add this to the request for the project detail.

Request the total area and measurement to be repaired or replaced, etc. You'd be surprised at the variance that can occur when calculating the square footage of an area.

When can the project commence and what is the project duration?

Breakdown of the project details and the associated costs. Try to avoid receiving a "lump sum" proposal.

Are permits or encroachment access needed?

If you have a specific product, manufacturer, or color preference. include this in the RFP.

If needed, ask for options on phasing the project, especially when it comes to a full replacement, large scale, or funding deficiencies. You may be able to start with priority areas and then schedule the remaining repairs in phases. Remember that there may be an additional cost involved when phasing a project. However, this may be best for funding the project over a period of time.

Introduction and background statement.

Ask for references from similar projects.

Communication expectations: updates, meetings, emergency contact information.

Advise the vendor of the date they should respond to you with their interest in bidding; typically, within 2-3 days. This allows you to know which vendors will be providing a proposal. If needed, you can reach out to other vendors. If you wait until the bids are due you may find yourself with incomplete or missing proposals and in need of an extended due date, which may delay the start of your project.

Advise the vendor when the proposals should be received. Remember to be specific and expect the vendor to meet this deadline (i.e., Thursday, February 2, 2023, by 3:00 p.m.). It's reasonable to expect the proposal within two or three weeks.


Once you receive the proposals, make sure all of the requirements in the RFP have been addressed and contact the vendor immediately if any information is missing. Don't disregard a bid if it has more detail than requested. Contact the vendor and inquire about additional work. If you're satisfied with the response, you can request that other bidders provide you with the cost for the additional detail. When this occurs, remember to set the expectation of their response with their interest and when the new information is due. It's typical to request a new proposal within one or two weeks, depending on the detail required.


Create a bid analysis for the board to review. This makes the decision easier than referring to individual proposals. The analysis should include the items specified in the RFP listed by vendor. This will make the comparison and selection of the vendor quick and easy.


Schedule a time to discuss the analysis with the board and select vendors to interview. Schedule the interviews concurrently on a specific date, allowing the board to have a fresh comparison. Remember that deferring to the lowest bid or disregarding the high bid might not be the best idea for your particular project. During the project you need excellent communication, follow-through, detail to budgeting and scheduling and a good rapport with your vendor. Now you can select a vendor, review the contract with legal, create a schedule, and, if needed, apply for any necessary permits.
PROJECT PLANNING TIMELINE
The timeframe is approximately two to four months. It's imperative to stress the importance of planning ahead for your current and future project. Decision-making can be expedited when additional executive sessions are scheduled. Waiting on the regular board meeting schedule could impede this process. But do you need a special assessment to fund a project? If so, you'll need to add the necessary time to contact legal, prepare the notice, vote, and count the ballots. Don't forget to confirm the Inspector of Elections. If you need permits, factor in this time as well.
2-3 months to prepare the RFP, receive proposals, create a bid analysis, and conduct interviews.

1-3 weeks to review the contract with legal and ensure the association's protection during and after the project.

2+ months if you need a special assessment to fund the project.

Permits and encroachment access, if needed.

An ideal project start time is later in the first to second quarter of each year.

Completion by the third quarter of each year.


WHICH TYPE OF ASPHALT PROJECT IS BEST FOR YOUR COMMUNITY?
Total or partial replacement: Typically, this occurs when the structure of the asphalt is damaged, missing, and/or the subgrade is compromised.
Seal coat: This should occur every 5-7 years, unless otherwise indicated by a professional or dictated by your warranty. Think of it as reapplying the "sunscreen" to your asphalt. It's commonly mistaken for slurry; however, the two are completely different. Seal coat is a mixture of liquid asphalt, acrylic, and polymers that prevent the effects of weathering. The sealant is in a liquid form, which coats and patches the tiny aggregates by protecting the asphalt from sun, water, and wind. The purpose is to elongate the asphalt's remaining useful life.
Slurry: This is a thick, cold mix paving treatment that contains aggregates, asphalt emulsion, and water. Slurry is used most commonly on public roadways and straightaways, such as airports. Although slurry lasts longer than seal coat, it's more expensive as it requires specialized equipment applicators. For multi-family communities, slurry isn't recommended by most as it does tend to add stress and wear to tires when turning into driveways.
Always remember that most projects don't happen overnight. Proper planning and oversight is always needed, especially with asphalt. There is always a seasonal deadline with asphalt projects. By planning ahead, you can accomplish an easier and (somewhat) stress-free project. Make sure you have the proper oversight, such as a project support team or the equivalent to ensure the success of your project and remember communication is key.
Now, it's time to start planning!
Mary Peterson is a project manager with Common Interest Management Services and has assisted community associations in various capacities since 1993. She is a previous board member for the CAI Bay/Cen and California North Chapters. She was also the past Golf Tournament Committee co-chair and is a current member of the Golf Tournament and Spring Tea committees and a speaker and author in the community association industry.
Erin Clark is a project coordinator and asphalt specialist with Common Interest Management Service's Project Support. She has dedicated many years to the planning and production of asphalt projects for various communities of all sizes from start to finish.